Although sales were up for independent cookshop & housewares stores, the British Independent Retailers Association's (Bira) Quarterly Sales Monitor (QSM) has revealed that indie gift, jewellery and fashion accessories shops took a nosedive between January and March this year. Department stores too, continued to struggle in the first quarter of the year.
Nevertheless, the overall picture from the QSM is encouraging, with many of the findings showing an improvement compared to the previous quarter and Q1 in 2018.
Six of the 12 sectors surveyed – which also included clothing & footwear, furniture, floor coverings, beds and soft furnishings – reported a positive average performance during the quarter, wit ten out of the 12 showing an improvement when compared to 2018's Q1. Overall, 51.75% of respondents reported a higher performance for Q1 which is up on Q4 2018 (46.43% ) and is a definite improvement on Q1 2018 (42.56%).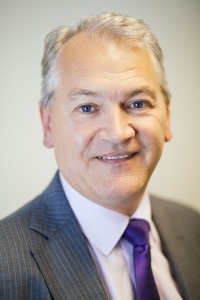 As one of the stronger performing sectors in the last quarter, unsurprisingly , sales of gifts, glass, china, jewellery, accessories and luggage were down by -5.07%. post-Christmas, with department store retailers down by -3.75%.
"The latest figures from the first QSM of 2019 reflect an encouraging start to the year for independent businesses after what was a disappointing end to 2018," said Bira's ceo Andrew Goodacre. "To see that just over half of the respondents have reported a higher performance average as well as a drop in significant margin pressure, when compared to the last quarter, is a much needed and welcome start to the year."
Andrew continued: "Despite the positive figures, there are still challenges facing retailers that require action from the Government, with the delay to Brexit being one of the biggest where we need clarity on the outcome before October. The smaller independent retail businesses have been helped with a 30% reduction in business rates and we now need the Government to start spending the £675m high street fund to help bring confidence back to our high streets. As always, Bira will continue to fight the corner for independent businesses across the UK."
The North West and Wales were the best performing regions with both continuing to thrive from a strong end to 2018 with retailers being +4.54% and +7.28% up on Q1 last year. Retailers in the South East/London showed a significant recovery when compared to Q4, with a +0.51% increase. Retailers in Scotland and the South West had a more difficult time, showing declines of -3.15% and -2.52% respectively. Overall, seven of the nine regions showed an improvement on the previous quarter.
Despite the encouraging figures and signs of improvement, several issues are still causing concern for retailers. Brexit has once again been highlighted by respondents as a concern and it is clearly having an effect with 60.31% of retailers facing modest margin pressures, due to a weaker £pound as a direct result. Other factors such as rising wages, pension increases, and rates were also highlighted by respondents as concerns, and this is reflected in the survey with 54.45% of retailers feeling anxious about the year ahead.